JUST ABOUT ME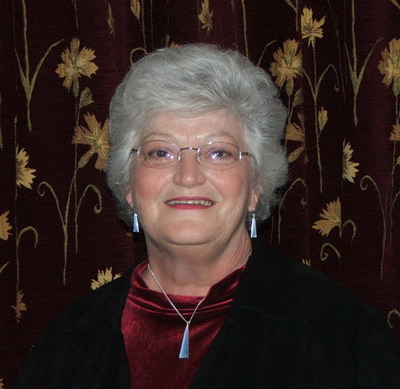 My name is Pam and I am the ninth child born to Bessie and Hugh Webb. I like to think that they saved the best for the last but since Sam was born after me.....well you can just imagine what he would say about that! I was born in Althimeir, Arkansas on October 23, 1949. I know we lived in Arkansas a few years before coming to Texas but I have no memories of that time. Of course, I was only three when we moved to Texas, children have short memory spans about most things.
My memories begin here in the Lone Star state, but I can remember trips we made to see Grandma. It was always in the summer time and we all packed into the car like a can of sardines. I remember Mother cooking lots of fried chicken for us to eat on the way. Money was scarce and she cut every corner possible for us to have the things we needed. The aunts and uncles must have planned their summer trips at the same time, for it always seemed as though all of the families were there at the same time. Of course, that made it more fun for us kids. Most of the time we never got to see our cousins until a visit to Grandmas.
I started to school at Friona but about midyear we moved to Bovina. We still attended the Friona school though, Polly would drive us half way to meet the bus and then pick us up in the afternoon. For a school reminsce: When in the first grade I loved to talk, my teacher stood me in a corner in the hall. I think this is called a "time out" for an unruly child now. Anyway, I had a piece of a red crayola in my hand, as I stood facing the corner of that wall, all I could see was the mortar in between the bricks. An ugly gray color!!! I decided it needed a bit more color, so I colored the gray part for as high as my arms would reach. When the teacher discovered what I had done she gave me ten more minutes out there in hopes that the principal would come around and see what I had done. Thank goodness he was gone for the day! I'm sure I would have gotten a spanking there and then another at home for what I had done. The following year(s) we attended Bovina School and I graduated from Bovina High.
I was a member of our High School basketball team for a year but that was about as long as that lasted. I was also a member of the F.H.A. and the High School Pep Squad. I also was entered in the Interscholastic League for Picture Memory and of course our Spelling Bee. I got really close to becoming the winner of the year in the Spelling Bee but alas...someone outspelled me.
I got married in January of my senior year. We lived in a little house right across the street from Mother and she made sure I attended school everyday! That was the hardest thing I had ever done in my life but I made it! I graduated!!
I have two children and one grandson. Melissa Dianne is my first born. She is a treasure to me and has been all of her life. Light hearted and carefree, she loves people. Her value of family is tremendous and you can always depend on her being there during any crisis and family gathering. Right now her main love of the male species is her nephew, Alex. What spoiling I don't do I can depend upon her to do it for me.
Melissa is a quiet person by nature you might not even know she is around except for the occasional noise. She likes to read and has recently gotten into making crafts of all sorts. She lives in Amarillo and is employed at Affiliated Foods, and has done an excellent job there. I am very proud of her accomplishments
Tammy Arlene is my youngest daughter and has been more or less the livewire of our family. She likes to talk and is in motion constantly. Never one to lack in friends we always had a houseful of teenagers at our house. I finally had to put a stop to it when I suddenly discovered I was feeding around 10 or 12 kids each morning before school.
Tammy married Tracy Moses on February 1991 and in a few short months they moved to England for almost five years. Tracy is in the Air Force so they do quite a bit of traveling In August 1997, they started their family with a beautiful baby boy. Now she knows what a treasure children can be to a Mother. The toy strewn rooms and the childish laughter and the love within those little arms are enough to bring us to our knees. At the moment they live in North Carolina and Tammy is employed with Sunland Optical and is studying for her license to cut the lense for glasses.
My daughters have been my mainstay in life. Thru all the trials and tribulations that have occured in my life they have been there. For so many years it was just Melissa, Tammy and myself. Then Mel came into my life and fulfilled the Dad aspect in their lives to the fullest. Mel was proud of his sons and his daughters. He once told me that his life was filled to overflowing and had no idea how it could ever be better. We now had two livewires in our family, Mel and Tammy! What one didn't think of to do the other did, so we laughed a whole lot in our family. Although both of the girls loved Mel dearly, it was Tammy that patterned after Mel to the fullest. This wasn't done deliberately, but so many things that he said and done was instilled inside of her.
My Mother was a strong force in my children's lives, and when Mel came into our family he was another strong loving force for them. I will forever be grateful for all the love and happiness that we all derived from both of them.
My home is what the local folk call Mrs. Webb's home, and although it took me many years to convert it over to "My" home I have a wonderful life and memories of so many things here. I love to do crafts of all types and until recently crocheted just about anything I could get my hands on. I enjoy doing repairs to this "old" house and renovating the rooms in it. I'm not an interior decorator but I enjoy dreaming up things that will make my home a prettier place.
My family has helped me repair major things on and in this house. When I needed a new roof all of them came together and we had a full weekend of work laid out for us. My yard as well as the neighbors looked like a campground. We had motorhomes and campers galore around not to mention all of the vehicles. Within hours of nailing the last shingle we had a downpour and presto there were no leaks. So many people in town commented on how good our family is to each other. My family is good and I couldn't ask for a better one. They are always there to lend a helping hand.
I work for a gas and oil distributing company, and then come home to work on the house and for fun I work on my web(b) pages. This happens to be one of several I have done. I enjoy chatting on the computer and doing emails. Thru all of the modern technologies that the world has come up with computers are my favorite. I have been most fortunate to make many friends from all over the world, two of my most favorite being in England.
So here I am in a wee little town in the panhandle of Texas, with my family strewn throughout the state of Texas. Life is good, I have my health and happiness, and with the exception of losing some of our very close family members we are all doing well. I am grateful for being born into the Webb/Tidwell family. We are rich in love and laughter.....now if only one of us could win the lotto we would have money!
UPDATE: I now live in England happily married to Mike Hill. You can see our webpages HERE