A TRIBUTE TO LARRY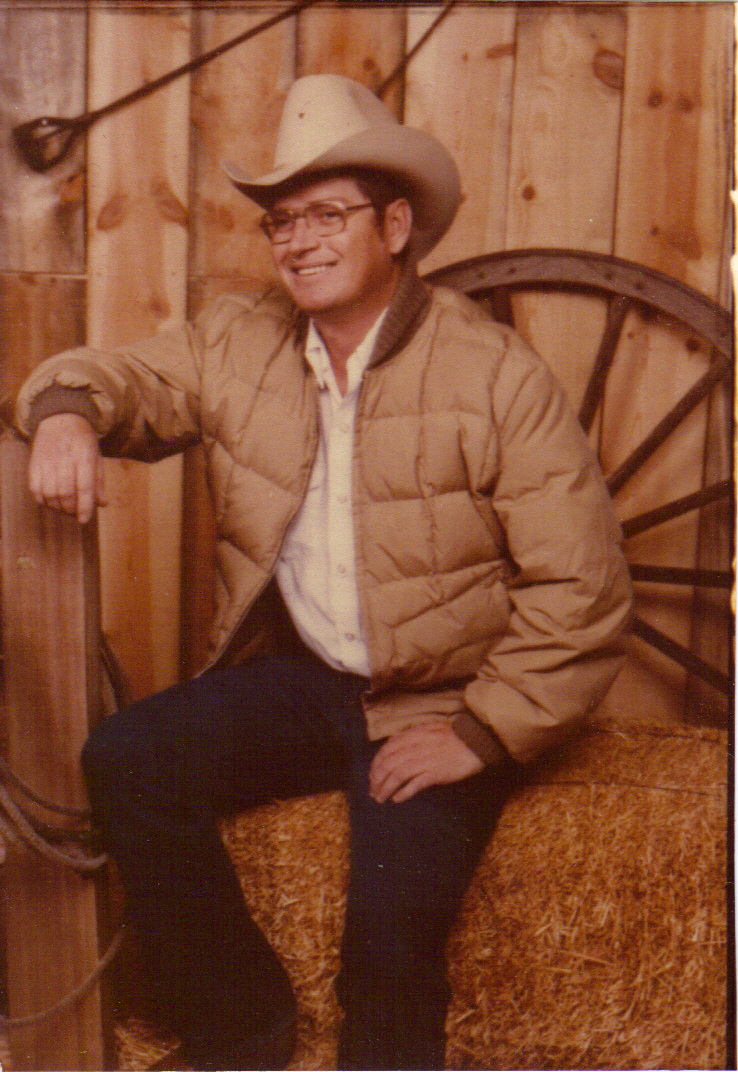 June 9, 1943 brought a very happy surprise to the Webb Family. William Larry Webb, the sixth child, fourth son, was born into our family.
I remember that as a child, Larry could really make me laugh by talking like a duck! He could also cross his legs and walk on his knees across the floor. There are so many childhood things to be remembered in our family and these are the things that bring smiles to our faces. They also, to some, extent heal our hearts over the loss of yet another loved one.
As a young boy, Larry was probably the thinnest of our entire family. He was tall but very thin. Mom had a problem of finding Levi's to fit him due to him being so small. I can remember Tim, Anna Lee's son, used to come to our house and sit on the sofa sort of slumped down. Now Tim loved and still does love to go without a shirt (I somehow can't see that ever changing) so once he got all slumped down on the sofa he would look at his tummy and see little tiny rolls of wrinkles and he would say, "Look does this look like Uncle Larry's stomach?" We all laughed over that and this is another wonderful memory about our dear brother. Our nephews looked up to him, as did our nieces.
Larry was one of the many musical people in our family. He could play just about any instrument that he set his mind to play. I believe he taught himself how to play the piano and to my knowledge he couldn't read a note of music but could play by ear any song that one could whistle or sing. As a teenager he sang in the Youth Choir of the Baptist Church then later in the Adult Choir. Below is a picture of Larry back in 1958. This guitar always looked so huge up against his tiny body but he could really play that thing.
Larry attended school at Bovina, I can't remember if he went to school at Friona but I'm sure that he did but up to what grade I'm not sure of. Anyway, he wasn't involved in sports for he worked everyday after school at some sort of job or another. There were five of us kids at home and although Mother babysat for the public, took in ironing and cleaned houses all of us pitched in to help make a living for us and to keep a roof over our heads. He graduated from school but did not attend college and I don't think any of the rest of did as well. Larry was a first class employee for everyone that he worked for and was very conscientous as he went about doing his job. Then one day........
He found the lady of his dreams!! She lived not far from us right in the little town of Bovina, Texas and she and her family attended the same church that we did. On June 13, 1965, Patsy Lloyd and Larry were united in marriage. We now had yet another sister-in-law that we would all come to know and love and that would be yet another sister. Now, Patsy was quiet and shy and never had a lot to say when we were around ( at first not saying she talks a lot now but she jumps in there just like we do )and I'm sure that it came as a shock to her to be around our family. We were loud and boisterous and loved to have a good time and wanted her to have a good time too. I'm sure it didn't take her that long to get into the talking mode though for we just wouldn't let her sit there quietly while we were having fun! EVERYBODY was to have fun too!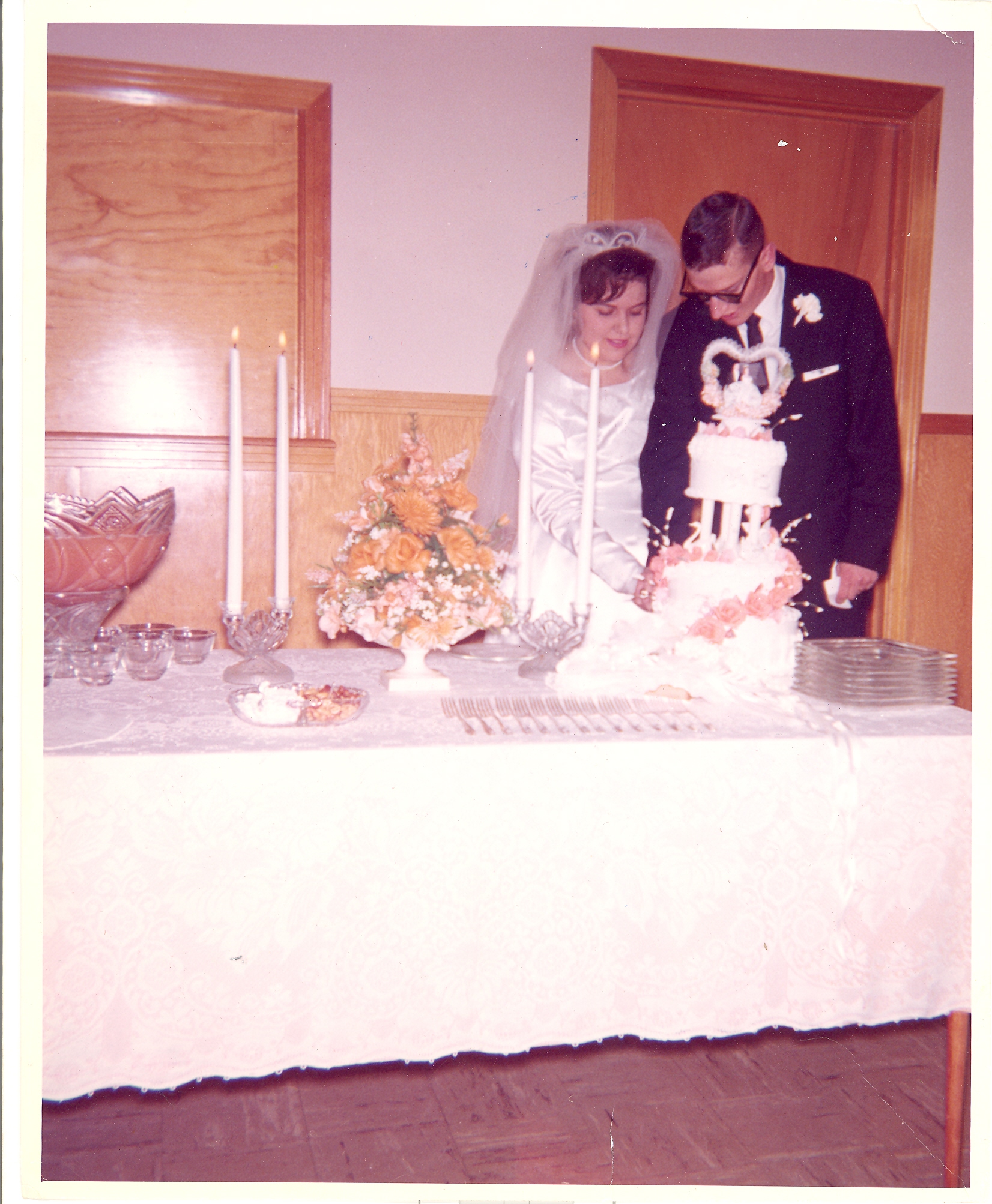 To Larry and Patsy's union were born two children, Becky and Kendell. These two children were the pride and joy of Larry and Patsy and they have brought much joy and laughter into our family. As Becky and Kendell grew older it was discovered that they too had musical abilities just like their Dad. Eventually they started a band called Patchwork and Patsy was their sound director so the band was a family one amongst 3 other players. They played in various places and were very good but after a while they disbanded and Larry and Becky only played for the family as well as church gatherings.
Becky and Kendell grew up and brought much loved and beautiful grandchildren into the family as well. Well to me they are my great nephew and nieces but they are beautiful children and we love them so much. Plus these children have the musical/singing talent as well. The Larry Webb tradition will be carried on.
Larry was so proud of these grandchildren and they dearly loved their Papa. Yes, Larry spoiled those children just like we all spoil our grandchildren and we continue to do so. Nothing is grander than our grandkids. But now Texas Tech had three more fans!! Larry made absolutely sure of that! Lol


Larry's musical attributes later paid off for he and his daughter Becky were quite a team in their church. I suppose my favourite of theirs is a song called "Daddy's Hands". Becky would sing with her Dad harmonizing with her and to see their faces as they were singing brought tears to my eyes. They always sang so beautifully together but it is the love that shone from their eyes and the love they have for one another that made the song so special to me.
Larry became the major guitar player for our family on our reunions, Christmas gatherings and all. It will be different now when we get together and he won't be there to play for us. Out of all of the nephews there is someone I'm sure that can play the guitar but we will so miss Larry.
We could always talk to Larry about anything that was bothering us. If it was within his power he would direct us in the best way he knew. I know several years ago, Larry would send me websites that would have wonderful pages for healing the heart and soul. It seemed as though he knew exactly when I needed it so badly. We spoke a lot on the phone in those days and I would tell him how much those pages he sent to me meant to me and he would say, "Well, sis, I seen that and knew it was made just for you". He was such a sweet and loving brother! However, he was also quite a character as most of the boys in our family are. All of them loved to play jokes on their sisters, make them laugh and at times made us shed a few tears too.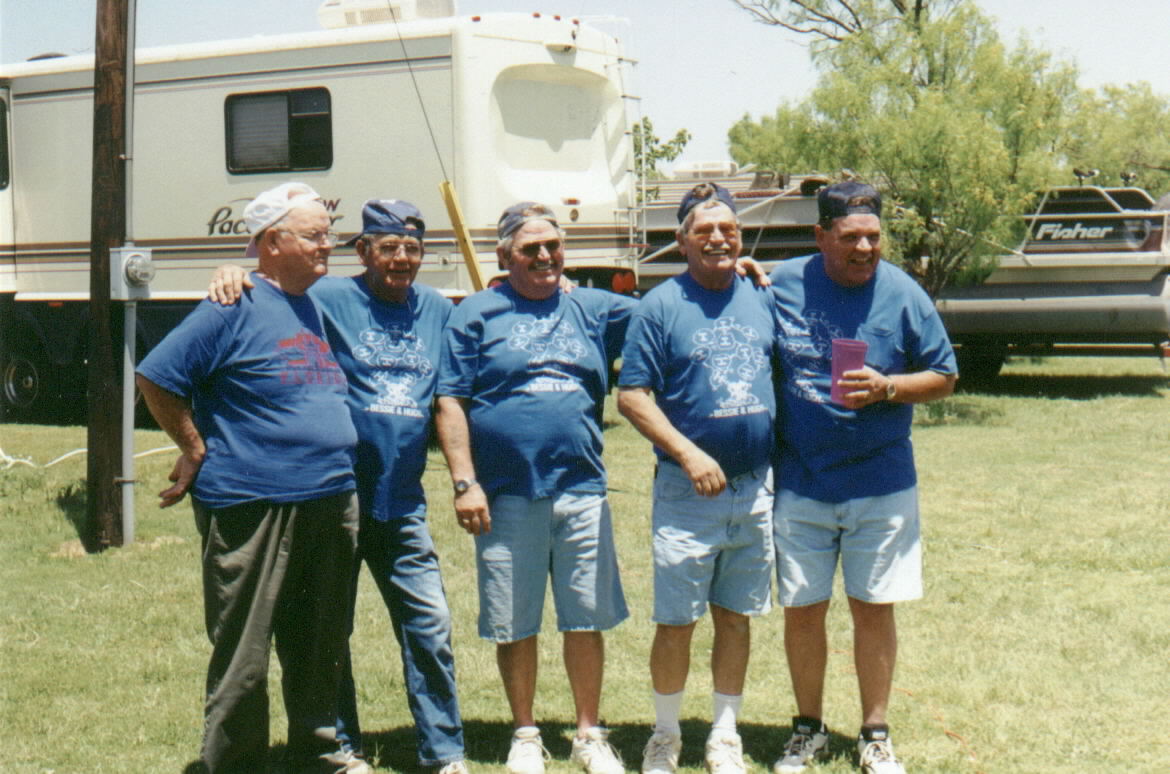 This brother was what one might call a self-made man, for he went to school, graduated. Larry was employed by Wilson's Grocery and was the best meat market man ever. In spite of all the cuts and slashes he did to his body he never sold a piece of his own flesh while he worked there. <grin> Later he got a job at Western Ammonia keeping books. He basically taught himself how to keep books, and later he became manager of grain elevators among so many other things. Larry did very well in his work and it made no difference what sort of job it was, he was fantastic at anything he put his hand to. So it wasn't a surprise to me that everyone liked and loved him. All of his jobs with the exception of the grocery store were all farm related. Larry made some wonderful friends in the farming communities that he lived and worked in. He had so much knowledge about the crops that were planted and up for harvest and stayed on top of the prices and yields as well. When he was manager of Bovina Wheat Growers Sam drove a truck for him making grain deliveries. At one time he hired Al and later Wayne to help him through the harvest times. Both of them had retired and were at loose ends and it was so good to see them all working together. In truth, Al worked for him many seasons. They were a riot together!
Oh, this brother is a very handsome man and I loved to see him dressed in his western hat and boots. To be honest I have other brothers that are fantastic in western dress as well. As he grew older I didn't see him dressed like that often but then we all have a tendency to dress in a more relaxed manner.
I'm not sure what sort of hobbies he liked other than playing golf. As I said before he enjoyed his music and singing, loved Texas Tech Red Raiders, enjoyed pro football and most likely other sports. Did I mention that he loved the Texas Tech Raiders? LOL


Larry and Patsy attended church in Lubbock and he was the music director with Becky as the pianist. This was something that Larry loved to do and excelled at. I was not able to attend any of the services at this church nor did I ever hear any of the songs he sang or that he and Becky sang together except at family reunions. However, I have heard from other people that with each piece of music that they both played/sang it was fantastic. I can just hear all of the music now in my mind that Larry is singing up in heaven.
You see, Larry passed away on June 24, 2009 after a long and lengthy illness. We flew to Texas in January 2009 and were able to see him and it broke my heart to see him so ill. Patsy stayed with him night and day and only left his side when she absolutely had to. Patsy was an absolute rock during this time. We knew she was hurting physically as well as emotionally and that it hurt her to see him so sick, but she wouldn't leave unless she was made to leave or she had an appointment she couldn't miss. Larry really chose a wonderful bride! June was there to help them and for that she was truly blessed for she made so many wonderful memories with him. I miss him so much, as all of the family does, even more so for Patsy. Larry left us to go to a happier place, pain free and with no sadness whatsoever. We all know that, with time we will learn how to deal with this but until then we are still in pain over yet another loss of one of our loved ones.
Mom, Anna Lee, Al, Polly and now Larry are all in their heavenly home. There is no way we can ever get over the loss of these major family members. We can only cling to each other, remember the good times we had together, cry together when things get to us over all of these losses, but through it all we do have each other to lean on and to love. For each loved one that we have lost, and this includes our Mother, we can look at one another and see a facial expression, a movement of the hands, looks out of the eyes or a word spoken and it will bring back the wonderful memory of one or all of our loved ones. This is so wonderful for with a family the size of ours, it is just those little tiny things that warms our hearts over and over again even though it is at times painful for us to remember them. Still without a doubt they were and still are loved by each and every one of us. With Patsy, Becky, Kendell, Brennan, Baylee and Kirklyn we will always have wonderful memories of this dear loved one.